COVID-19 has opened some cans of worms in exposing the dire financial situation clubs are facing in Malaysia.
As some clubs are taking working approaches to mitigate salary issues, certain clubs – already plagued with outstanding wages owed to their players and staff – are worryingly contemplating to slash the salaries without proper discussion with them.
It has become a norm in Malaysian football teams to depend on financial backing from respective state governments. If the government chief is a football fanatic, it won't be much a problem, yet the otherwise could be a bane. Worse, these teams lack proper financial management and marketing ingenuity that hinder potential income and revenue.
Modern football works by fusing sport passion and business in tandem. Some football associations converted into football clubs. The conversion must means stable financial capabilities with effective marketing and business sense, with involvement from GLCs and, or sponsorship from corporations.
In addressing salary issue, we need to understand that apart from sponsorship, teams rely on gate receipts to pay for almost everything, including salaries. A prompt solution, though logical, is to slash the salaries. Yet a question remains: why not settle the outstanding salaries first?
State FAs posted a number of excuses to justify their decision to not paying salaries. But the worms are coming out from the cans as some players complained to no salaries paid for March 2020.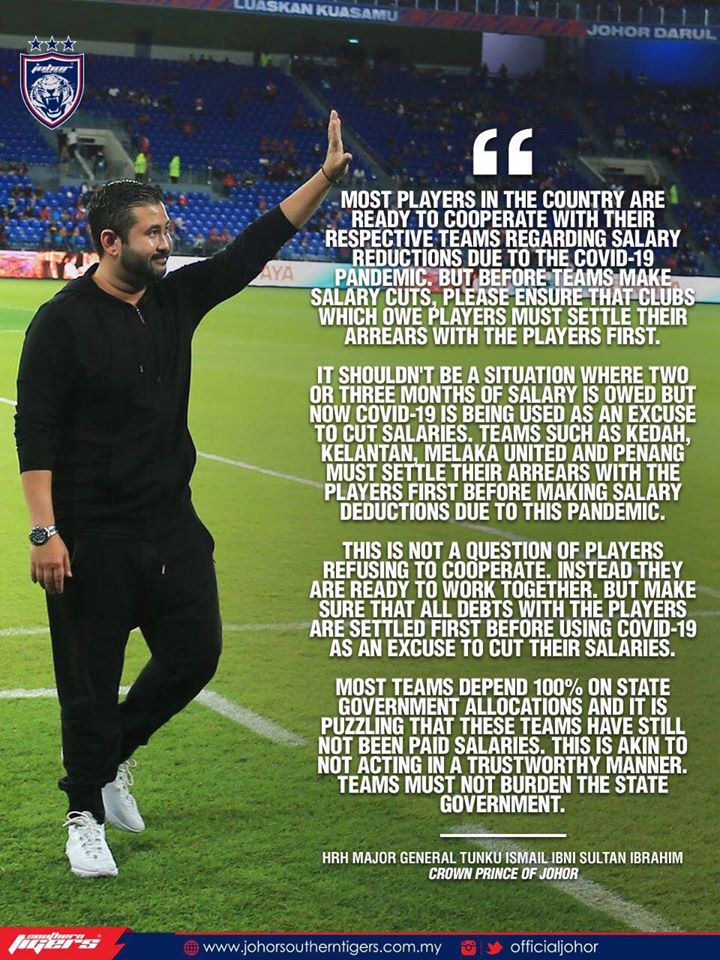 This is when the Johor Crown Prince, HRH Major General Tunku Ismail Ibni Sultan Ibrahim stepped in. Known as the figure in championing Malaysian football's rights, his action in siding with the players is lauded.
"Most teams depend 100% on State Government allocations and it is puzzling that these teams have still not paid salaries. This is akin to not acting trustworthy. Teams must not burden the state government," said the Crown Prince in his statement.
From the players' perspective, getting the prince's attention is their last resort since most teams are in favour to cut their salaries. His voice is highly regarded and respected by many in the industry. Furthermore, it serves as an eye opener for the teams to be fair to the players and care for their wellbeing and welfare.
However, some netizens voiced out their dissatisfaction over the prince's remark. Some are proudly defending their respective teams' decision, other are simply aghast by what they saw as an interruption from a certain club to overrule the whole setup.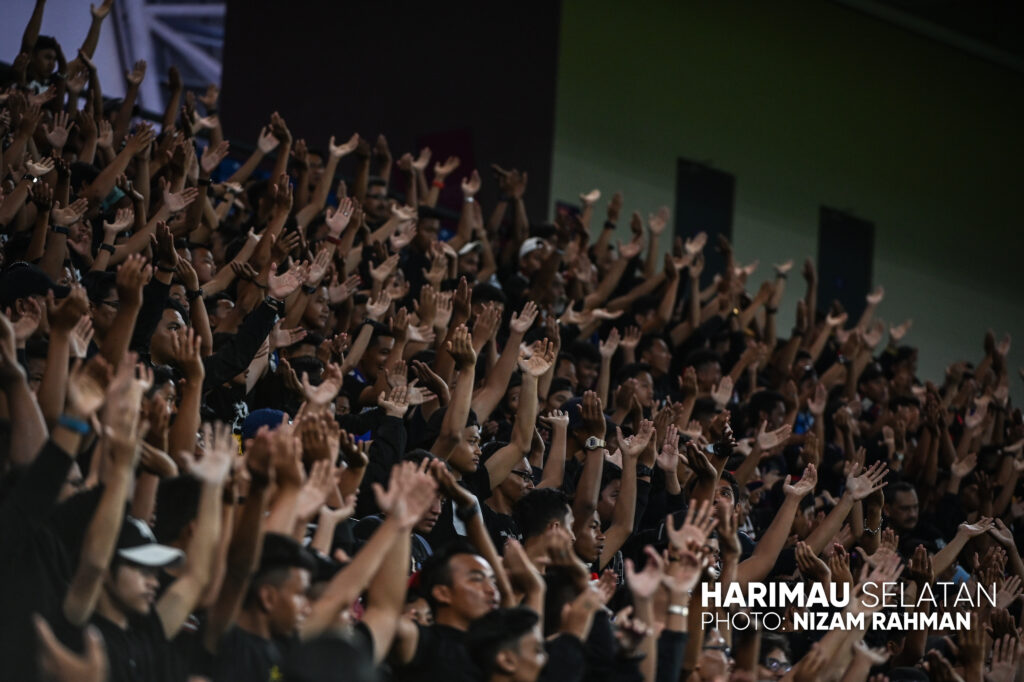 It is wise to think of the message instead of the messenger. Any good advice or solution is welcome, but it would be drifting away. A towering figure such as the prince is influential to address this issue rightly for the sake of the players, and the whole Malaysian football.
Pushing aside personal distaste, the salary issue involves management integrity, fairness and openness during these trying times. Be empathic to the players' plight and think as one of them to understand their struggles. It is hoped that the pandemic would soon ebbs and football can resume at it was, and let's join hands in solidarity to the players.